Computer Vision & Fashion
The Electric Fur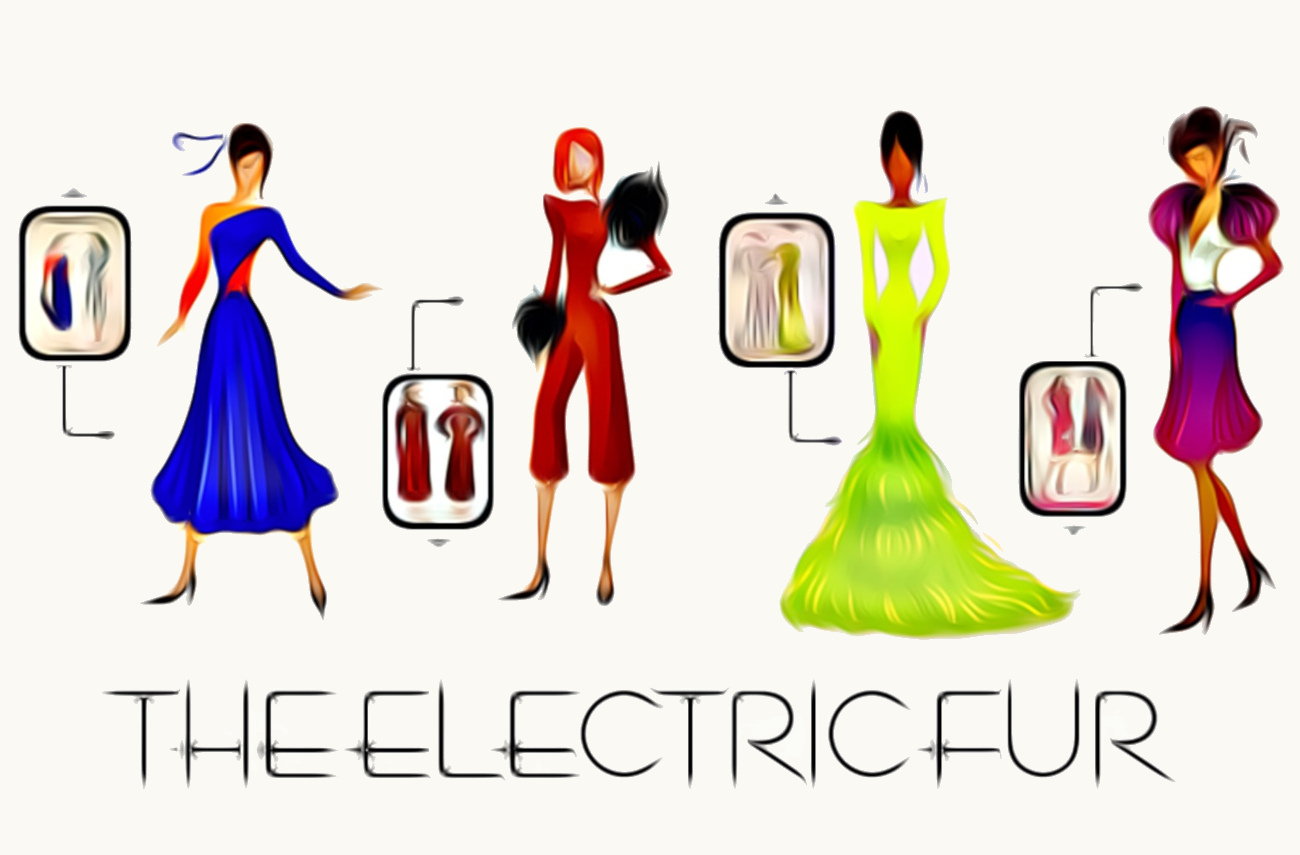 The Electric Fur
The Electric Fur is a fashion collection designed by an AI. Behind the scenes, it runs a powerful GAN algorithm to analyze and learn from thousands of vintage dress patterns, and generates new designs.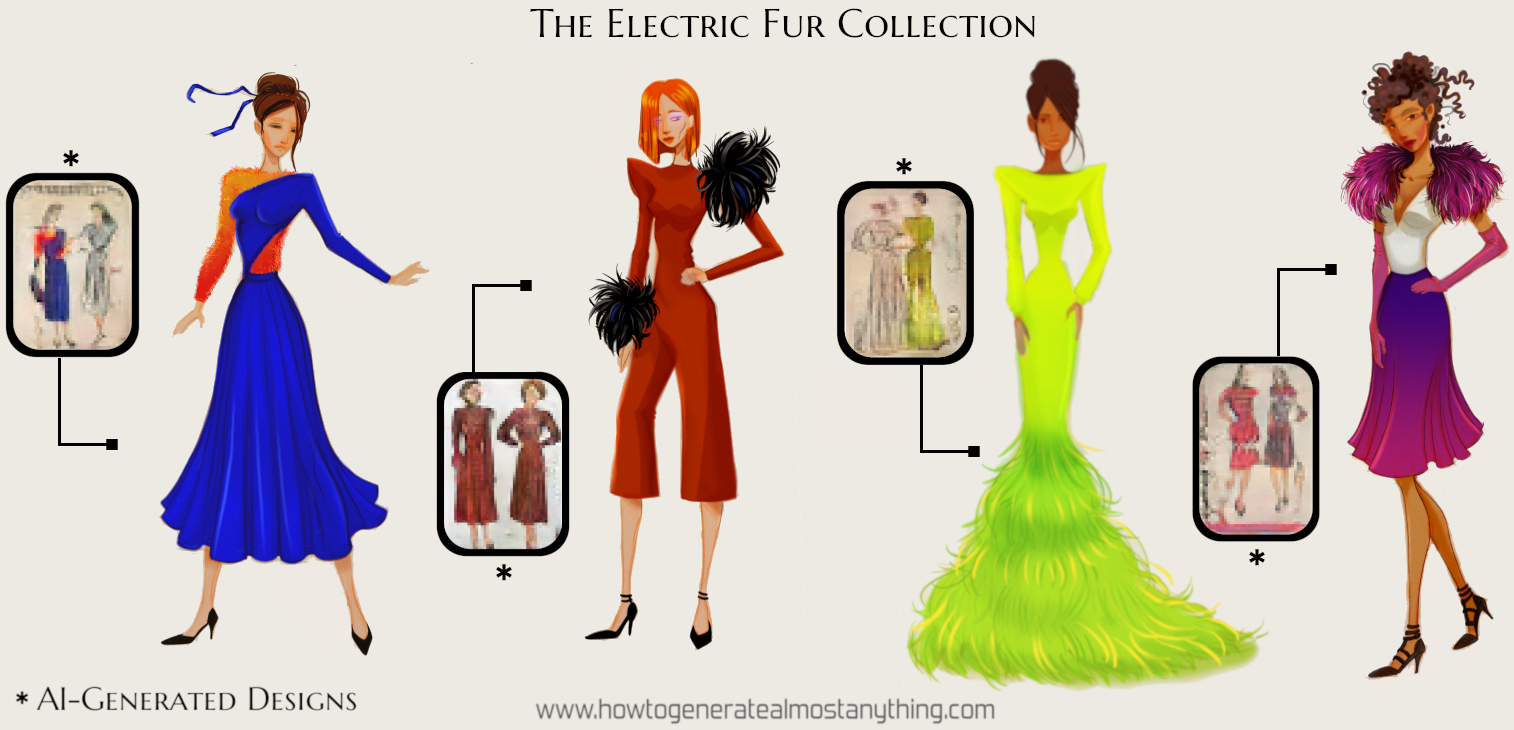 The Electric Fur collection designed by Pinar Yanardag (illustrated by Asiye Ulu).
Human collaborators (a group of professional and amateur fashion designers) are then invited to get inspired from the AI's dreamed-up fashion designs and bring AI's hallucinations into reality. Our first collaboration was with graduate student and fashion designer Agnes Cameron from MIT (see the designs below.)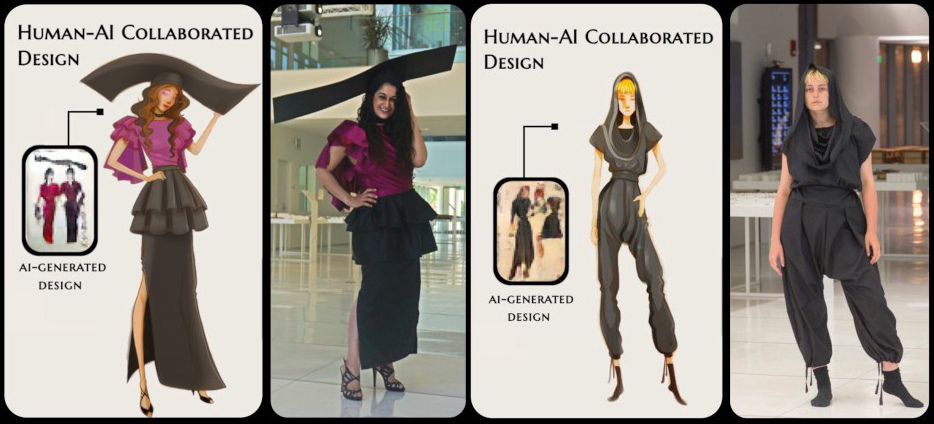 Human-AI collaborated fashion designs made by Agnes Cameron.
A.I. Fiction is currently working towards creating world's first human-AI collaborated fashion show.
Visit website